Career Advancement for Practicing Hypnotherapists or Complementary Therapists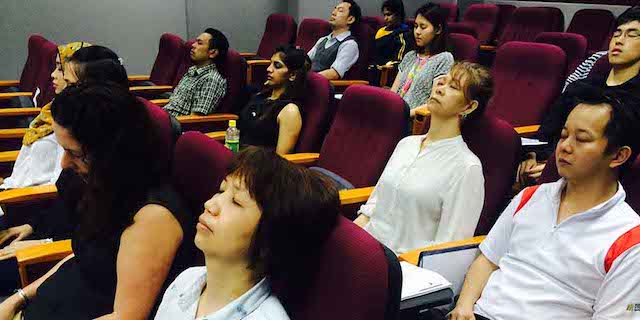 APEL or Approved prior learning and or experience is one of the easiest methods of upgrading qualifications.
It is offered to
Existing hypnotherapists.
Alternative or complementary medicine therapists.
NLP Practitioners.
Healthcare professionals with some knowledge of clinical hypnosis.
Medical doctors who have some background in clinical hypnosis.
People who have studied Hypnosis, Reiki or related disciplines.
LCCH APEL
Candidates may submit their existing qualifications for evaluation, along with the curriculum they have studied and a short summary of current experience or background.
Each situation is treated on its own merits and each candidate is provided with a study route or a professional advancement pathway.
Most candidates upgrade their qualifications by sitting for the LCCH Certificate in Clinical Hypnosis examination. This provides a quick simple (and cost effective) method to up-grade. LCCH APEL is awarded to successful candidates upon completion of the Certificate examination.
LCCH APEL is a letter stating that the candidate has achieved the required credits for entry into a specific course.
Benefits of LCCH APEL​
Career advancement.
Proceed to further studies in clinical hypnotherapy.
Opportunity to join flagship Therapy Centres with major hospitals or therapy centre groups.
Study at premier training institute for Clinical Hypnotherapy in Europe and Asia, where all facilitators are practising clinical hypnotherapists.
Internationally recognised qualification.
UK recognition.
Registration

Registration & Payment
1. Interbank Transfer or Cash paid into:
CIMB Bank Account Number: 800 0489 056

(SWIFT Code: CIBBMYKL) for Hypnosis & Training Solutions (M) S/B
(Please send proof of payment by email to info@hypnosis-malaysia.com or fax to LCCH at 03 7960 6419.
Do write your name on the Bank-In Slip for identification)
2. Credit Card – Please pay at LCCH office
3. Paypal via our website at http://lcch.asia/index.php/programmes/2015-08-09-07-44-44
APEL or Accreditation of Prior Experiential Learning is a process that enables you to receive formal recognition for skills and knowledge you already possess. If you chose to undertake the APEL module at the LCCH, you can convert existing training in hypnotherapy into the entry requirement for a UK University Accredited Diploma or Specialist Training.
Why APEL with LCCH?
Opportunity to join flagship Therapy Centre at major hospital groups

Premier training institute for Clinical Hypnotherapy in Europe and Asia

Internationally recognised qualification

All facilitators are practising hypnotherapists

Boost your business

Attract more patients

UK accreditation and recognition
Who could join?
a) Medical and Healthcare professionals
b) People with existing qualification in:
NLP

Hypnosis

Reiki

Coaching

Training

Management

Teaching

HR

Psychology

Counselling
Register Now :
For More Courses
Page is under Construction